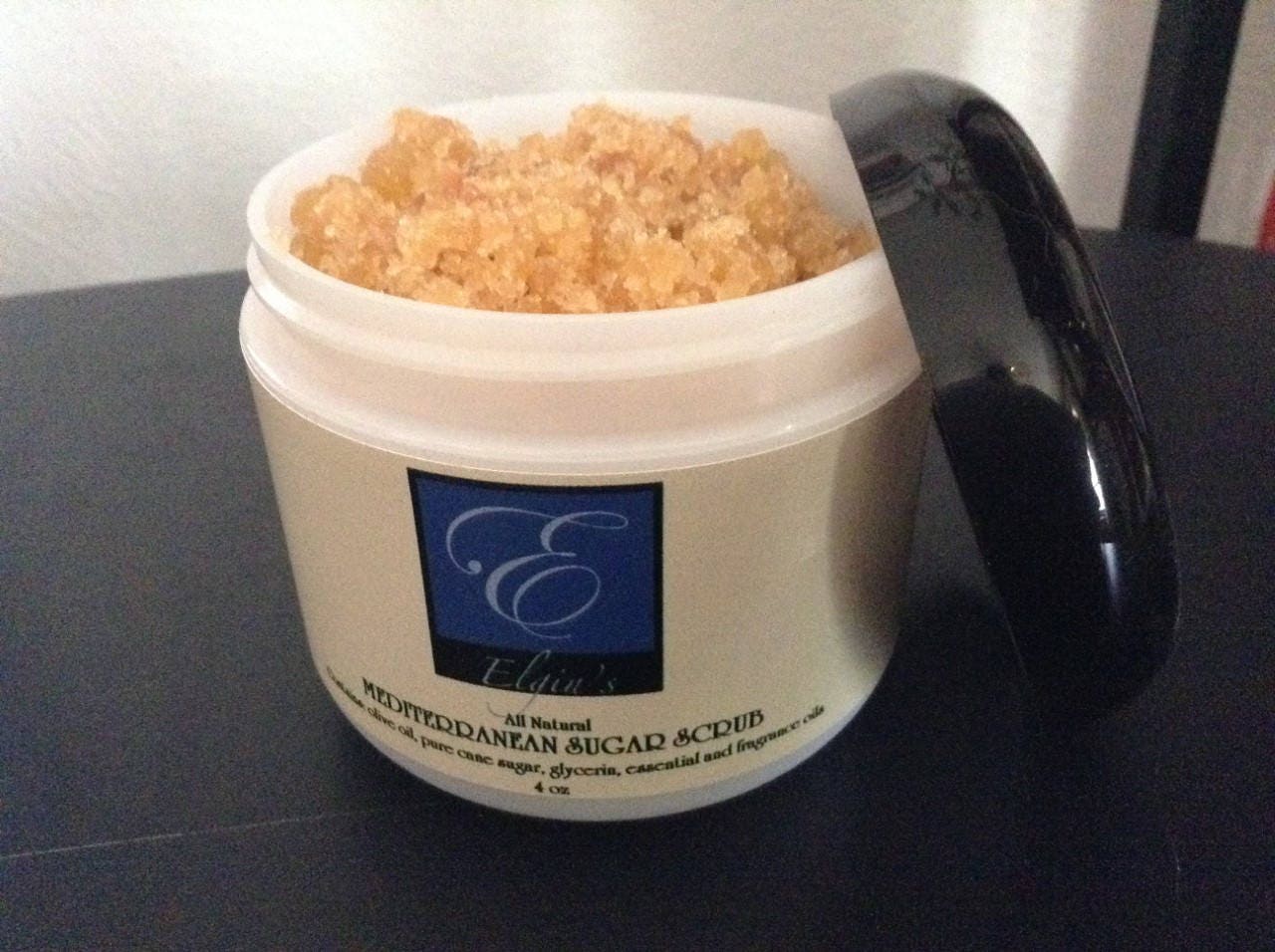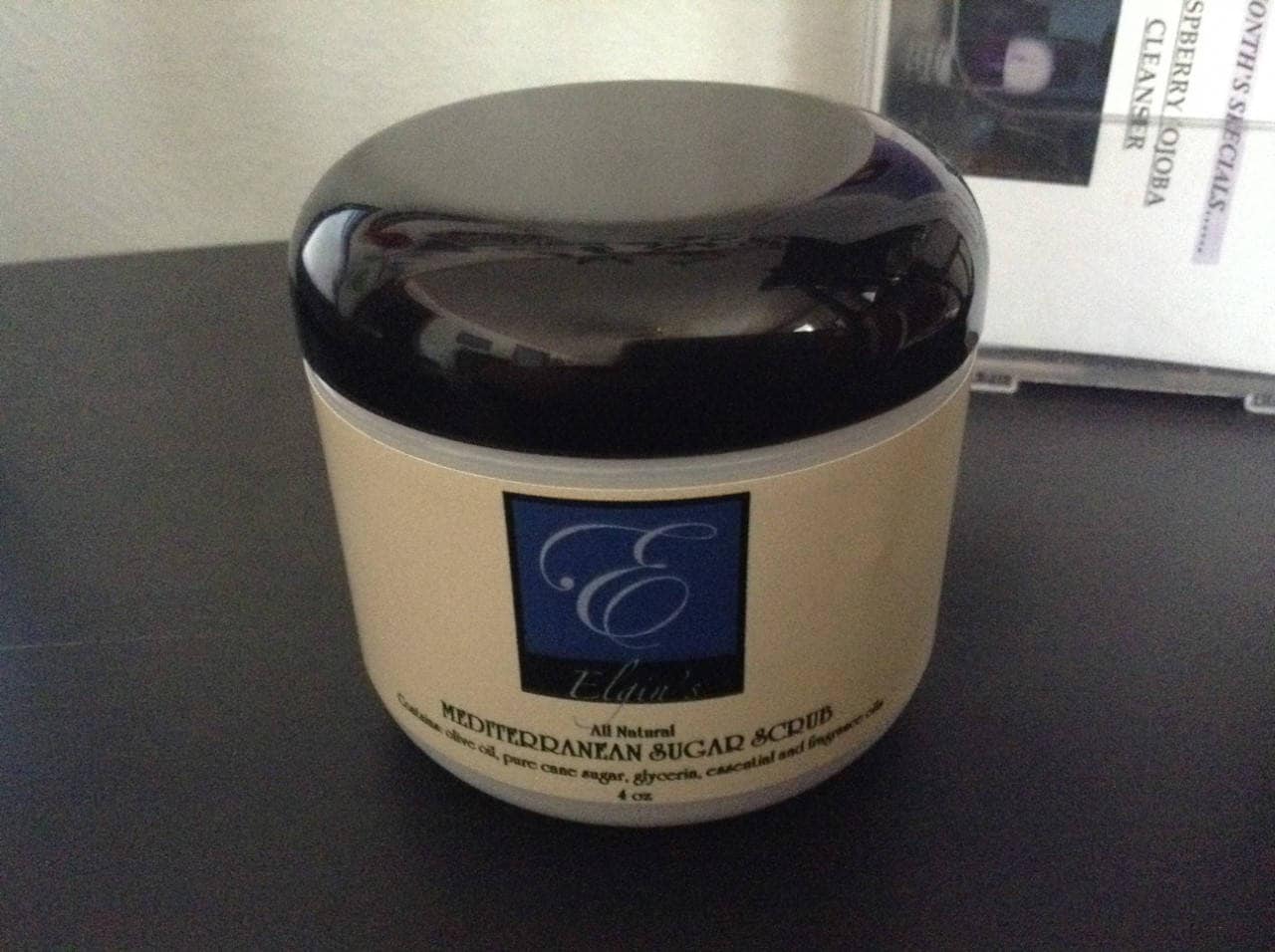 This highly moisurizing sugar scrub cleanser was created from an ancient Greek recipe. For centuries women have used sugar and olive oil to keep their skin smooth and young-looking and this product was designed with that concept in mind (and, on a personal note, I use it as a whole body scrub, not just for my face). And the smell is AMAZING! Scented with essential oils.

To use, simply add the sugar scrub crumbles to water to make a paste; then scrub, exfoliate and enjoy!

*CHEMICAL FREE! We always use the finest quality ingredients
*May be used as a cleanser for body AND faces!
*Each batch is made fresh at my studio in Montana
*Warning: This product contains Myrrh and should NOT be used on babies or pregnant women
*Makes a great gift for any occasion
*Comes in a 4 oz jar
*FREE SAMPLES of other Elgin's products with every order!